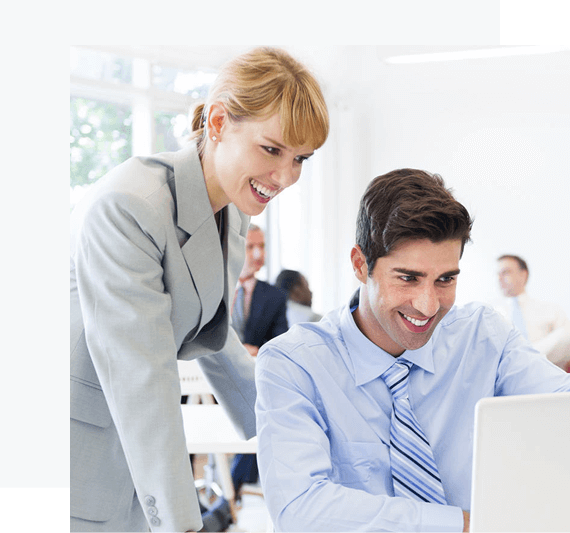 A task is complete when the results start working for you. Here ToDo makes it happen for you. ToDo CRM Software is a combination of some of the best management practices that combined with technology served on a platter to its users. It helps clients, employees/ layman users to initiate and integrate activities, manage clients, increase sales, manage attendance and so on. It also helps to execute payment collections, create inquiries, process orders, execute tasks, cut costs, maintain history, generate reports, interpret results, achieve targets, and many more. All these happen with the help of user-friendly web/mobile apps and dashboards.
ToDo can be easily customized to satisfy the specific needs of any business model and size. Start-ups, large enterprises, and verticals use customer relationship management software. For example, real-estate, healthcare, insurance, legal, media, restaurants, travel, banking, tax, freelancers, etc. CRM helps to improve their sales, marketing, and customer care purposes.
B2B
B2B is nothing but business activities that is undertaken by two business entities. The importance of ToDo in B2B is, it is needed for B2B transactions. It also helps organizations become more efficient. ToDo modules help keep track of progress or regression and also help in identifying and defining roles.
B2C
B2C organizations have fewer customer life cycles, and they typically need a solution that is more straightforward and less time-consuming. ToDo has features like lead management, instant surveys, marketing automation, etc. It also helps B2Cs stand out to their customers more easily.
SMBs
ToDo helps SMBs in facilitating customer management to its true form. It helps SMBs to conduct business with their contacts with speed and accuracy. It will gives good momentum for the growth of SMBs. At the same time, ToDo also helps SMBs in managing data and easily access it.
Enterprises
ToDo provides features like workflow management, advanced analytics, territory management, sales, and marketing automation. ToDo also helps to decrease the time that salespeople use on normal tasks. They get more time to focus on their customers and also join their operations across various geographic locations.
What are the benefits of ToDo?
Increase in Sales
ToDo helps to identify, feed, and follow up on quality leads. This means that you don't want to waste time and supplies on a prospect that clearly won't become a client.
Effective Business Process
ToDo helps your team to stay productive by establishing and building effective processes for your business. ToDo also helps you to secure those standards.
Tactical Decision Making
ToDo gives you the right data from across your organization to the decision-maker. Using analytics and reports in ToDo, they can also respond to market trends with better decisions.
Data Security
You can guarantee that your customer data is secure at ToDo Software. Data centers that are safeguarded by top-of-the-line physical and digital security mechanisms is also used in ToDo.
Better Customer Satisfaction
ToDo provides your team with all the historical data of customers. It also provides data regarding similar issues faced by others, which helps your team to solve customer inquiries immediately.
Automation of Everyday Tasks
ToDo helps to take the burden of many tasks from your employees. It means that your agents can concentrate more on closing leads and also solving customer pain points.