Salesforce automation in ToDo improves sales productivity. Your sales team deals with time-consuming and important tasks such as scheduling sales appointments, tracking contacts, updating sale opportunities etc. Automate custom sales, marketing, and keeping functions, giving you more opportunity to concentrate on your clients.
ToDo automates these worldly sales processes. It also enables your sales reps to focus on building and nourishing leads, closing deals, and also increasing your customer relationships. ToDo also empowers salespeople to generate estimates and speedily turn them into proposals, quotes, and then orders when a contract is signed. ToDo helps to design optimized workflows. It helps you to eliminate repetitions, decrease manual data entry, and advance up your overall process.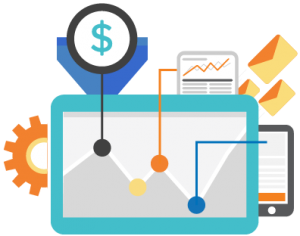 Lead Management
ToDo has been consistently ranked as the best lead management solution by both consumers and specialists. Your sales reps can turn more leads in less time and effort. With a complete set of lead management characteristics for businesses of all sizes and types. From lead generation to scoring, to conversion, ToDo CRM's lead management software guarantees proper follow-up to move your leads through the sales pipeline.
Account Management
When you have all your account-based data in one place, you can automatically perform your key account management functions properly. ToDo gives a variety of sales account management features for sales reps. This is to know their customers' needs completely, discuss their pain points, perform account-specific projects, and also considerably increase their contact with clients.
Contact Management
Approximately 96% of purchasing decisions are based on the first conversations that sales reps have with their contacts. And they usually have just one opportunity to get it right. As a sales rep, prospecting with your contacts is about to become a complete lot easier with ToDo CRM's contact management features. Control your contacts, keep track of your communications, communicate from within the convenience of your CRM, and also use every first-time client into a customer for life.
Deal Management
Excellent sales management is all about prioritizing, following, and controlling the deals in your pipeline. ToDo CRM's deal management software gives you everything you need to maintain deals across regions and sales structures. Use ToDo CRM's advanced filters to quickly locate deals that fit your standards so that you can take quick actions on them.