The ToDo Sales App is a CRM tool that will completely change your jewelry business for the better. ToDo Sales App helps you leverage certain amenities to make your sales grow by optimizing your time and resources. This is why the time has come for your business to opt for ToDo Sales App. We streamline your sales efforts and centralize your customer database. Also helps for integrating your business requirements all in one app that is easy to use. Not only that, the ToDo Sales App strives to pave your way toward the best business practices that help you maintain valuable relationships with customers.
What can the ToDo Sales app do for your business?
The ToDo Sales App helps to catering to a jeweler's needs. The app is adept at handling customer relations, order tracking as well as lead generation and management. ToDo giving you top-notch service that brings about a marked increase in your business's overall growth. Other industries and businesses have implemented CRMs like the ToDo Sales App. They are reaping its benefits with enormous boosts in overall productivity, sales, quality, and customer relations.
The ToDo Sales App, customized explicitly for the jewelry industry offers you the following benefits:
1. Showroom Sales:
ToDo Sales App helps to track sales activities in your jewelry stores. Also managed efficiently to understand customer needs and to come up with subsequent strategies for improvement. For instance, the ToDo Sales App centralizes all the information you can get from a customer visiting your showroom. So, say if a customer who visits your store simply shows interest but does not immediately buy any jewelry. The sales executive can then collect their information for follow-up to nurture the lead by logging it onto the ToDo. In this way, all the customer data builds up to become one centralized entity consisting of leads.
This centralized database can further be updated based on other parameters, like the spectrum of interest of the customer, personal information, history, dues, follow-up reminders, dates, and other comments and notes. This is an extremely useful feature that makes sure that your jewelry business does not miss out to make a sale.
Furthermore, the ToDo CRM gives more insights and generates automated statistical charts and reports with the help of our analytics tool that'll help you make informed decisions regarding the growth of your business.
2. Tele Sales: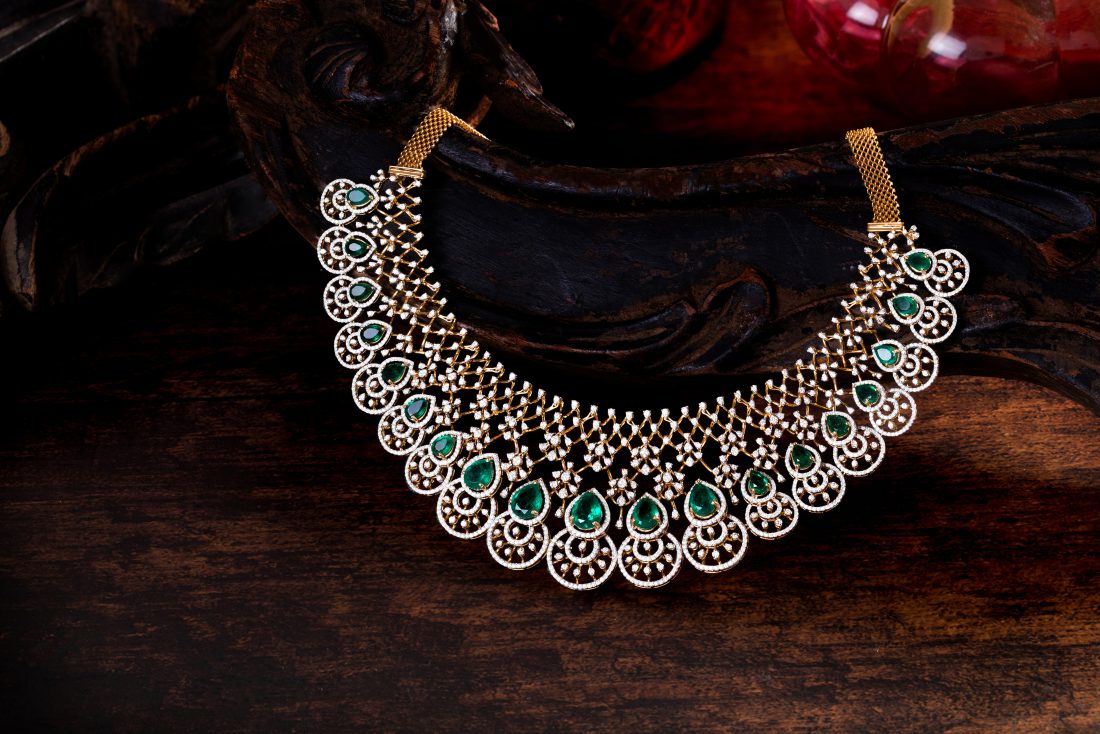 One of the most important aspects of a successful jewelry business is understanding the importance of building valuable customer relationships. One of how this is achieved is by keeping in touch by asking for feedback through calls and letting the customer know that they are worth your business's time and effort. In this way, you can make sure to have a personal relationship. Also helps to let them know about offers, sales, and schemes. 
In the end, the customer ends up buying from you and visiting the showroom as they feel a little bit of a personal touch with your business. All these feedback calls and the information gained from conversations with the customer can be logged on to the ToDo Sales App. These calls can also be used to inform the customer of the arrival of new stock and to find out the reasons why they didn't buy anything during their earlier visits.
If a customer says that they didn't buy when they visited the showroom earlier, the sales executive can note this down in the app. And then can put a follow-up reminder to make sure to notify the customer when the new stock of jewelry in the type they want arrives.
Call tracking is also an option in ToDo, which enables to track the quantity of calls made by executives. By using ToDo Sales App you can create auto-generated tele sales reports instantly whenever you may require them.
3. Field Sales:
Field sales work in the jewelry industry involves various strategies to increase visits of the customer to the showrooms. For example, getting information about upcoming marriages and contact details from auditoriums, caterers and photographers, etc., and feeding the contact details into the ToDo Sales App for further follow-up. The filed sales team can then contact such parties and offer them discounted rates on making charges or inform them of schemes available to them. In this way, multiple leads have been generated that need to be stored in a centralized database to make sure no detail is missed out. This is where the ToDo Sales app acts as a solution to your needs.
These constant visits out in the field to auditoriums and other places also create a need for a visit management feature that tracks your field sales executives via GPS to manage travel expenses and track performance and activity. The ToDo App does all that for you with ease.
So to conclude the ToDo Sales App is your best choice if you want to:
understand customer needs and form strategies based on those needs to meet demands.
ensure a spot-on, on-time communication process with customers all the while keeping note of all the interactions and history.
have a centralized customer database with all required documents in one place.
schedule follow-up meetings with customers to create valuable relationships with hints of personal touch.
have an intelligent dashboard to showcase analytics and reports live.
The ToDo Sales App is making sales for your jewelry business easier than ever! Be one of the first ones in the jewelry industry to implement the ToDo and be part of modern industry. We guarantee nothing but success stories, positive growth, and exciting changes.
At Kings Labs Technologies, we provide standard & customized CRM solutions. An easy-to-use CRM software like ToDo available on the web & mobile app could be the resource you need to succeed. Contact us at sales@kingslabs.com, or call us on +91 8880477700 for a free demo.