Human resource management is an important part of every company. Whether it's hiring new employees, training, or any other thing, HR processes are a vital part of every company. But HR process is a highly manual division process. They are used to moving up their sleeves and getting the job done themselves. But all that's changing. Automation is plaguing the HR space.
HR automation is the process of improving the efficiency of the HR department by freeing employees from tedious manual tasks and allowing them to focus on complex tasks like decision making and also strategizing. By automating standard and repetitive Human Resource activities, companies can reduce the cost and time they spend on manual HR planning and processing.
We've been speaking about human resource management and processes that should be automated. Software's like ToDo Sales App have a plethora of HR tools you can use to automate crucial processes. Here are a few of them.
1. Employee Management
HR Software's can bring all employees under one roof. Software helps to save Employee documents and also sharing option is also there. Enterprises looking for a process where they can minimize the paperwork, focus more on people and communication, custom creates multiple onboarding processes, and also assign the process to new hires depending upon location and designation.
2. Time and Attendance
With remote work on the pitch, and employees are at different time zones, enterprises need to track hours and days worked, manage to leave requests. They need powerful software that can do this on a grand scale.
3. Performance Management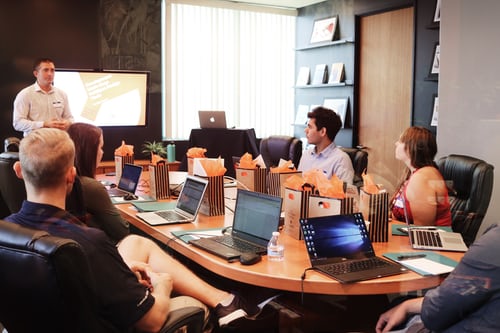 This feature gives an all-in-all dashboard where you can access whole details about each employee, gain insights and make more informed decisions by leveraging employee data. Your HR executive can make a development plan for every employee and also monitor their progress throughout the year.
4. Task Management
Task management can easily delegate jobs to colleagues or teams, set reminders, and get notified when a time-sensitive task is due for completion. Picture it as a helping hand that provides you with complete what's urgent so you can refocus on the critical aspects of running your business.
5. Document Management
Document management software provides all your HR-related data that are named, stored, routed, and tracked in one easy-to-access digital system. It makes it more comfortable to keep track of performance reviews, administrative requests, expense reports, and also more. With document management software, you can even share the documents.
6. Leave Management
Leave management helps every executive to apply for their leaves and the admin can easily approve or reject the leaves by changing the status of the leave. Also, the number of leaves taken by each executive will get from their attendance report.
As your business grows, it faces problems with workflow optimization, process automation, scaling, and people management. Overseeing a company's human resources also gets tough as the number of employees increases.
The HRM software speeds up the documentation time, maintaining all employee data in one place, which helps leaders to concentrate more on communication and gives a smooth onboarding process for the employee. You always want to watch if your employees match the Key Performance Indicator (KPI) to achieve your overall business objectives. Companies should calculate things that really matter, and an HRMS can automate this process.
Funding in an HRMS is a smart step when you want to provide the protection of employee data. Being an employer, it's your duty to control personal employee details from being misapplied and protect this data against outside threats. An all-in-all HR management system helps you protect personal data from unauthorized users by encrypting it.
ToDo Sales App is software with pre-built apps for almost every popular HR process. Leave requests, Attendance Management, Document Management, Leave Management, Performance Management, etc., are all ready to go. If you're looking for an HR automation tool, then it's worth taking the time to try out ToDo Sales App. You can try it out for a free demo to see if it's right for you.