CRM software become an essential part of every type of industry. Understanding the daily basic and utmost essential needs of an Indian business should be kept in mind while choosing the perfect CRM. This article is based on a few nuances and rules that should be prioritized before you take the dive into the CRM market and lose yourself in the crowd. So here are points to note by you before you select the CRM software for your business.
Understanding of CRM from Business Perspective
CRM software or solutions have come a long way from being a simple contact management system. Present-day CRMs are powerful tools that help businesses in managing sales, marketing, point-of-sale, vendor, and other operational data related to the seamless working of a company.
If we talk about development, then today, CRMs are utilized for finding/ filtering leads, doing follow-ups with clients maintaining the leads and other related information in the pipeline, which in turn helps in client loyalty. You may ask, how it is done? Well, when you have all the data stored in one place, you can utilize that data to give personalized assistance to your customers and provide the best customer support.
Many CRMs today offer you the ease of integrating the data from other operational areas of your business, without any additional effort. The perfect CRM software will give your sales team all the necessary tools that will help you boost your sales, in turn, help you productively grow your business.
Almost every business needs CRM, and every business needs the best. Choose the Perfect CRM!
1. Goals
A CRM Software of your choice should fit the below requirements:
Track leads and all Leads related activities
Tracking your client base in an adequate manner
Tracking the possibilities and prospects
Making relations between the teams
Helps you in developing customized reporting
Aids you in managing various business operations
Helps you in improving your productivity and profitability
2. Mobility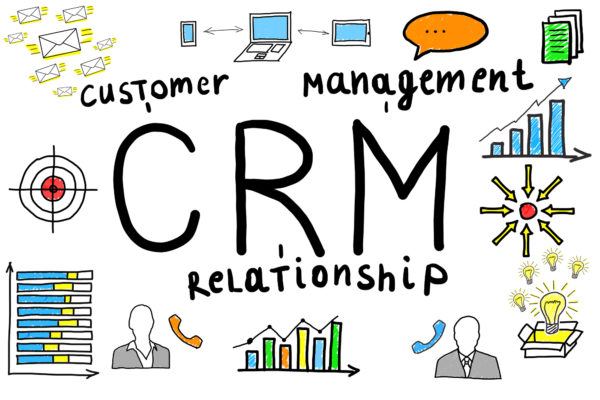 Mobility is the new age mantra, and your organization will have the same story. This means the sales team will be utilizing many devices for your sales-related action and to access the CRM. Sales teams helps to maintaining a CRM that is updated with the latest trends will help you increase your sales activity.
3. Compatibility
Make sure that you check that the CRM software selected by you is consistent with your pre-existing applications.
4. Customization
Each CRM is unique as per the processes which is a good thing. Choose the CRM which has a higher degree of customization to itself. A CRM that can adapt to the differences of your business is the CRM that you require for the favorable growth of your business.
5. Reporting
Every CRM gives relatively the same functionalities which come in handy depending on the essence of business. The CRM that has worked to stand out of the crown and has been a champion is the one that has amazing tools for reporting the data collected by the sales team in a well-customized form.
6. Implementation
CRM Software incurs a significant amount of training cost and time. There is a short interval where the implementation of that tool in the daily activity of your business takes much of your business run time. It is essential that the employees have hands-on training on the system and all the bugs in the system (if any) are fixed quickly for a soft business process.
7. User Adoption
Last but not the least, User Adoption. Resistance is a complimentary motion. It is easily associated with change. Your sales team will always feel threatened and uneasy while obtaining the new system. The common fear the salespeople have is losing their customer data to others. You have to step up, in this case, and make them understand that they are not going to lose out on their clients because of the personal connection they share with their customers. Keep your sales team in the loop and have them chip in with their idea while choosing the best CRM that fits your business.
Here are some of the critical factors that can be considered while pursuing the right CRM for your business.
Lead generation
Prospect nurturing
Sales quotes and invoicing
Order tracking
Sales forecasting
Performance tracking
Competitor tracking
So these are the top things that should be considered before choosing CRM software for your business. As it is about your business model, the correct CRM will always play a fundamental role in your company's growth.
We can help you manage your business with our CRM that is the best suited for Indian Business. ToDo Sales App will help you to manage your clients, enquiries, orders, etc. It can boost your sales and help to grow you limitless. Come, join us and see the difference for yourself, and we are sure you will become another one of our delighted customers.
At KingsLabs Technologies, we provide standard & customized CRM solutions. An easy-to-use CRM software like ToDo available on the web & mobile app could be the resource you need to succeed in the new decade. Contact us at sales@kingslabs.com, or call us on +91 8880477700 for a free demo.