Sales App is the biggest and fastest-growing software in the market. This software can generate excellent revenue and enable employees to work even when they are away from their desks. CRM products combined with your sales team can increase your results and improve the conversion rate at a faster pace. It also provides the option to utilize the CRM tools from various platforms and does not limit its users to a desktop application.
ToDo Sales App has everything your teams need to streamline the sales activity. It is a cloud set ensuring effective management of your business workflow. The key to scaling is your users. The more customers you have, the more your funding ends in better business. Sales App is a crucial part of efficiently maintaining your business growth limitless. Here are some reasons why:
1. Attracts Customers
The main part of your business is bringing leads and developing your client base. This way we can improve your sales to fund your activities. So, your top preference should be to try to get as many clients as possible. Sales App handles your buyer's details and helps you create long-lasting relations with clients. 
2. Lead Conversion
Leads are potential patrons that are yet to buy your product. They are those that are involved in a solution that you provide. Leads are the first step to getting a sale. By simple statistics, the more leads you can get, the larger customers you can make. CRMs are a leading part of lead conversion. They help collect and display all your prospect's details on a single page so that you can learn the best sales strategy at a glance.
In ToDo App, we have a dedicated Lead Management tool. The tool encourages you to organize your prospects according to their probability of purchasing so that you can prioritize them. It lets you sell fast and efficiently.
3. Improve Customer Experience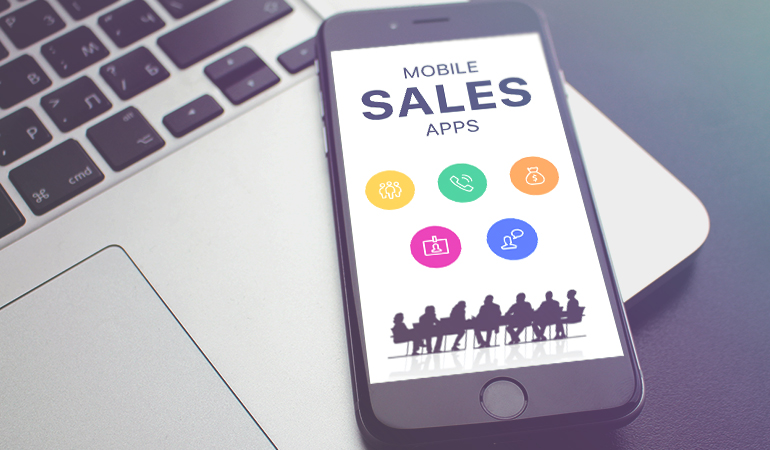 With so much technology in the market, the only thing producing companies apart is their customer service. The better experience your clients have with the business, the more likely they are to buy, re-subscribe, and suggest it over others. Sales App is key in allowing you to give the best potential service to your patrons. They hold the individual profiles of each one of your buyers so that you can give them each service provided to their conditions.
ToDo Sales App contains a wide variety of tools in its cloud business management software suite to grow limitless the experience you give to your clients. The quote feature in ToDo can automatically create Estimates so that your clients are notified about your proposed prices without delay so that the business is faster. ToDo even has Invoice Generator.
4. Boost Productivity
If each team in your organization uses different apps, it can become hard to communicate. This causes errors and repetitions in your data. So your workers end up spending more time integrating each app to the next instead of trying to make sales. With a single application, the data flow is streamlined so each team is updated on the business deal instantaneously, which drastically brings down the time of completion.
5. Develop Customer Retention
Another metric with which to estimate the achievement of a company is customer retention. The retention of a company is the number of clients who tend to re-purchase or re-subscribe to a company's products or services. Due to the high achievement rates when using Sales App, subscribers are more likely to continue doing business with the organization.
With the ToDo CRM, you can see a detailed outline of each of your patrons. This way, you can begin finding your most loyal customers and create a bonus program for them. Spread the news of your program with email drafts and keep the most loyal customers even more qualified while incentivizing other customers to keep buying.
After you've built the walls of your business, the next step is expansion. But no matter what industry you're in, growing your business is a difficult task. Luckily, there are tools available that smoothen the uphill journey. ToDo Salesforce App is not only the ideal tool to control all of your customer interactions. But also streamline your company's projects by creating communication channels within the company. Using this, you can unlock the full potential of your business and complete your tasks with maximum performance. ToDo Sales App helps your business to grow limitless.
At KingsLabs Technologies, we provide standard & customized CRM solutions. An easy-to-use CRM software like ToDo available on the web & mobile app could be the resource you need to succeed in the new decade. Contact us at sales@kingslabs.com, or call us on +91 8880477700 for a free demo.