Sales CRM software works as a managing tool for sales managers. It also supports the sales manager to be up to date with the information. CRM helps you to keep notes, important tasks, etc and follows every stage of the sales process. Thus, you can control your team well. You need not worry about checking the sales reports also. Because the software itself gives you the report based on the data and information.
Sales CRM acts as an organizing tool for the salespeople. It provides the sales reps all the needed data on a single platform. Your sales reps will not have to waste time on the manual recording. You will also get an idea of the customer's choices. Sales CRM application gives a 360-degree view of your sales team. The sales team helps you to figure out the work and also helps you to identify the problem areas. Thus, a sales CRM system makes your sales rep's work much faster and smarter.
Let's go through the Sales CRM Benefits for Sales Reps:
1. Lead Management
Sales reps can take leads from multiple sources. By making key insights from the marketing department, salespersons can improve the sales process by tailoring their response to each particular lead. Being ready to move leads through the entire sales funnel is a challenging task and lead management is a feature that can simplify this task.
2. Task Management
activities including performed and scheduled ones. This functionality of Sales CRM decreases the risk of missing an opportunity. It retains track of all scheduled meetings, calls, tasks, etc., and gives a complete view so that nothing is gone ignored. Moreover, you can also utilize CRM to easily make calls and give the best customer service. Sales professionals can also set the preference on their scheduled activities and are published each time a task such as a call or meeting is due.
3. Centralized Data Storage Space
Before any sales call, sales reps will have all the important data about the client at their fingertips. The sales reps will know who the client is and what goods they are interested in based on the past call records. This will reduce the duration of the call and allow the rep to help the customer in a more personalized way.
4. Sales Forecasting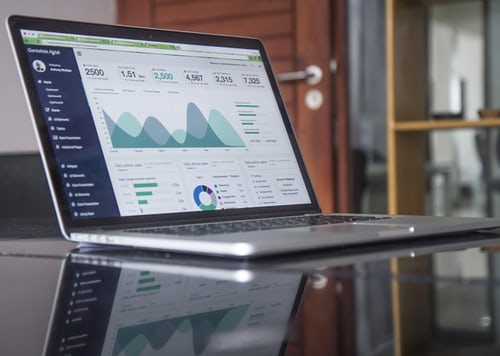 A CRM will give management tools with real-time data that can be analyzed to optimize the execution of the organization. By observing data sets connected to call volume, case times, up-sell rates, revenue per call, etc., managers can devise plans by leveraging Sales CRM to retain customers and increase sales.
5. Mobile CRM
Mobile CRM allows sales reps to enter customer data in the mobile app. By having access to important data such as product data, account history, price lists, etc., sales reps can get well-informed choices quickly. And return to leads faster. Less time is spent hunting for contact and trying to recall the discussion you had last time and more time can be used on having rich and meaningful discussions. Hence, the effect of using Mobile CRM Development services will be an expedited customer buying process, leading to improved growth rates.
6. Reports
Reports created through Sales CRM deliver sales reps and sales managers a consolidated view of all important sales information including the set targets and performance assessment data. Using a personalized dashboard, salespeople can quickly track their journey with insights on overall performance to date. Sales CRM software can give the sales team an easy way to benchmark their products and aim for growth.
7. Analytics
With Sales CRM analytics, salespersons can target specific customers, know which customers lead to the most profits over time, etc. They will be ready to better forecast customer decisions, envision following terms, and solve other problems that affect various business decisions. CRM analytics points to enhanced customer relations and customer recognition.
CRM is essentially a sales tool. But, simply taking on the bandwagon and spending in CRM will not make your business grow overnight. Even necessary is to take the sales staff into trust when spending in this technology so that both the management and the staff are on the same page.
ToDo, sales CRM helps to plan routes better, close leads faster, and save the time of your sales reps so they can concentrate on building strong relationships with the clients. Once the salespeople are given the correct training, they will include the technology with an open heart and that will indicate the beginning of a new era for your company.
We provide customized CRM solutions. A good CRM software like ToDo CRM could be the resource you need to succeed in the new decade. Contact us at sales@todomor.com, or call us on +91 8880477700.