Tracking your sales team has been a critical element for companies around the world. Ignoring the size of your sales team, an active salesman tracking app is a necessity for any business.
Most of the companies have separate sales teams and also representatives scattered across cities and even countries. In general, sales teams have a lot of freedom out in the field and also it's really difficult for companies to observe their employees. Moreover, how they use their time on the job and also whether they are doing their working hours efficiently. The best way to approach these problems is by implementing a salesman tracking system. Above all it allows managers and executives to locate their sales team. Here are some of the benefits of using a salesman tracking app to manage your sales force.
1. Increased productivity
Salesman tracking app assists sales management to increase productivity amazingly. Alternatively, executives or managers can track their employees when they start their duty and also when they check-in with their clients. In short, it guides the sales teams to priority locations and boosts sales.
By analyzing the location of the salespeople, managers and executives can recognize easily the places they have visited for client meetings. It helps the sales team to develop a better sales process. Meanwhile, with the assistance of GPS tracking systems, you can keep your employees responsible for their actions and verify their actions in the field. While reducing these issues you can increase overall productivity and you can also decrease traffic records.
2. Compensations
Companies with vehicle lines pay for the fuel and overtime expenses of their employees. Many organizations allow their sales representatives their vehicles. Salesman tracking system allows adding the extra expenses of the sales team which helps managers and executives to know the compensations needed for the sales team. With the precise data provided by the GPS tracking system in the salesman tracking app, managers can get also rid of fraudulent overtime of the sales team.
3. Monitoring locations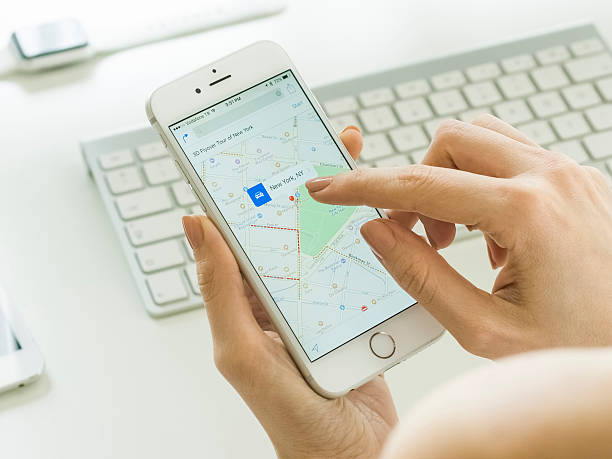 GPS tracking solutions provide the location of salespeople. Managers and sales executives can analyze the time an employee spent on a client, detect any unvisited clients, the frequency of visits to clients, and also schedule sales teams appointments for new customers more efficiently by using this app. If a client has an urgent request; managers can locate and direct the nearest employee to the client and help them avoid heavy traffic on their system. By doing so improves customer satisfaction. Consequently, satisfied customers are the key for a business and thereby company to succeed.
4. Analyzing employee behavior
The data provided by the GPS helps the administrators know the winners among their team as well as employees who aren't cut out for the job. Some of your workers may not be suitable for the job and GPS tracking data will be a great tool to help to recognize these workers. Missing clients, missing follow-ups can be identified using the salesman tracking data, and managers will be able to figure out employees that are performing better.
5. Safety and security
Generally, the most important benefit of using tracking systems on your line is safety. Additionally, tracking systems improve the overall safety and also security of the sales staff. Also managers can regularly locate their employees quickly.
6. Save Client Data
Salesman tracking app helps to save all the data regarding the client meeting in this app. It helps the managers and executives to check the status of the clients. Later by using this data they can have a follow-up meeting that helps to increase the sales in the company.
7. Better ROI
Perhaps above all else, the capacity to record and also view reports at the end of a week, month or longer will keep your business money. With GPS tracking, each visit has a length of time and business outcome attached to it. Over time, you can begin seeing where it serves to invest more time and where sales reps can spend less time in the field. Some customers and products may be more high-touch and need more in-person attention. Others could help from fewer visits. Tracking location for your sales team can help reveal this.
ToDo, a best salesman tracking app in Kerala supported by an excellent GPS tracking system will improve their sales exponentially and achieve great success. In conclusion, if you have a sales team, you should think about investing in a salesman tracking system. ToDo helps sales teams hit goals, optimize routes, and deliver a better customer experience by getting rid of wasted time and resources.
We provide customized CRM solutions. A good CRM software like ToDo CRM in Kerala could be the resource you need to succeed in the new decade. Contact us at sales@todomor.com, or call us on +91 8880477700.