Customers and prospects are the most important assets of a business. To encourage new sales and track growth, small businesses need CRM or customer relationship management software. Using Sales CRM software like ToDo CRM, small business owners and sales users can grow new businesses using smart segmentation. Tracking progress is also more comfortable than ever by having a full view of previous, current, and future deals. Salespeople will also have a full history of the client which puts important conversations with prospects and clients at their fingertips. Small businesses can also stop relying on never-ending spreadsheets and disorganized paper by using a CRM.
CRM software is one of the tools that has become essential to most businesses in the world. To summarize, here are the 9 reasons why you should invest in CRM software if you own a small business.
1. Grow your Business
Your main objective as an entrepreneur is to grow and improve your business system. CRMs provide you with a detailed review of win/loss reports, which supports you in strategize sales with a more difficult penetration to set practical goals. Also, you won't have to hire more salespersons with a sudden influx of prospects/customers.
2. Organize your Data
One of the most essential functions involved in almost any CRM tool is the ability to input and manage data about your clients and leads. This lets you stay organized without having to build your system. And it also guarantees that whenever you're interacting with a customer, you're informed of their history so that you can more efficiently sell to them.
3. Nurtures Your Leads
One of the main potential advantages of using CRM is the capability to increase sales. By keeping organized data about potential clients and staying in touch regularly, you can nourish your leads and find ways of turning those connections into real sales for your business.
4. Automates Your Communication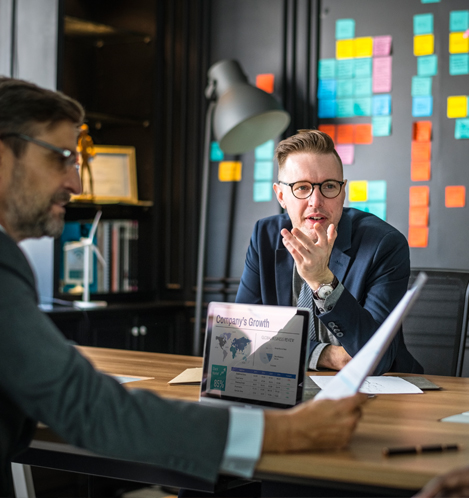 Communicating with all of your customers and prospects takes a lot of time. But CRM helps you do more in less time. The call tracking management in CRM will help the executives to contact the customers very easily. Also the admin can even get the reports of calls to analyze the performance of each executive at the end of the day.
5. Access Metrics
CRMs come with features that will help you track and measure your sales, revenue, and profits. With the assistance of this data, CRMs can also produce forecasts and dashboards which will help you analyze your business.
6. Helps to Build Good Habits
All of this access to data and automation features gives you and your team an extra important benefit – the strength to build good habits. When you have the most reliable possible data, you can use that to notify more of your choices going forward. And if you're able to do that consistently, you can create good habits that are more inclined to resonate with your clients and also prospects.
7. Cost Efficiency
Moving to the cloud CRM saves you the cost of hardware and IT professionals. The cost of using a CRM system is dramatically lower than buying the servers and licenses.
8. Easy Accessibility
From customer details to communication history, all data is seamlessly available anywhere, anytime, on any device in the world, all under one roof. CRM is both available as web and app.
9. Never lose your data
A big problem with your data being stored in physical pages is that it can be lost, destroyed, or damaged. In the case of your data being stored on excel, you could lose all your data due to a glitch in the system or if you forget to save your work. However, with a CRM database, all your information will be stored in a cloud that will ensure that it will never be lost in any way.
Conclusion
CRM is not just a sales tool; it is leading companies as a powerful next-gen tool that grows with your business. CRM systems do help you build a sales funnel, but it doesn't certainly mean only salespeople can use this tool. A lot of other companies also need CRMs for implementing an organizational structure between departments and tracking a prospect's journey.
ToDo CRM is the #1 CRM solution having cutting-edge technology for businesses across the globe. It enables you to automate the tracking, communication, and reporting of your clients or prospects. The cloud business software is an advanced system that allows you to have automatic alerts and reminders when you need to reach out to a lead. Imagine having an automated system like this in place. Life will be more comfortable and way more productive than it used to be.
ToDo CRM solution offers a dynamic platform that connects all the data from your sales progress to customer details, all in one place. It captures and analyzes leads, helping drive sales, boost productivity, and increase profits. CRM is the fastest route to a satisfied and happy customer base.
The success of small businesses is made by a strong customer relationship. If you need to sustain the intense competition, you need to try to improve customer relations and sales management. The CRM system is at the center of your customer and business relationship.
At Kingslabs Technologies, we provide standard & customized CRM solutions. An easy-to-use CRM software like ToDo available on the web & mobile app could be the resource you need to succeed in the new decade. Contact us at sales@kingslabs.com, or call us on +91 8880477700 for a free demo.